Criminal Minds Shiraz 2022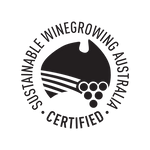 Criminal Minds Shiraz 2022
Regular price
$1800
$18.00
Nurtured by deceit, our Riverland vineyard and wetlands conspire with us to craft a symphony of flavours.

Indulge in this sinful potion, whether in solitude or with your final meal. But be warned, once you taste the magic, you'll find yourself caught in a whirlwind of delightful deception.
Enjoy with your last meal or in isolation.
This Shiraz of arresting style lingers on the palate with deep berry fruits and complexity. The persistent length is coupled with fine tannins that provides a well structured finish. A fine cohort with savoury dishes and long conversations.
Tasting Notes
The 2022 vintage saw mild and dry conditions throughout the growing season which facilitated excellent flavour development. The intense flavours of red fruits with spice in this wine coupled with the well-balanced tannins leave the palate with a juiciness and ready for the next glass. Be sure to consume while colluding with your associates.
Rich flavours of strawberry and dark cherry, cradled with silky fine tannis, with the finish tasty and lingering.
Alcohol volume: 14.50%
Bottle size:
750 mL

Strawberry

Dark Cherry
In stock, ready to ship

Inventory on the way