Criminal Minds Rose 2023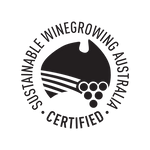 Criminal Minds Rose 2023
Regular price
$1800
$18.00
Nurtured by deceit, our Riverland vineyard and wetlands conspire with us to craft a symphony of flavours. Indulge in this sinful potion, whether in solitude or with your final meal. But be warned, once you taste the magic, you'll find yourself caught in a whirlwind of delightful deception.
This dry rosé is deliciously complex, aromatic and textural. It is made from a well-travelled grape, known to use a number of aliases to fit in with the locals and woo lovers of wine with undeniable charms.
Tasting Notes
The 2023 vintage was much cooler than average, reaching far into April. These conditions allowed the fruit to slowly and gently ripen, allowing the wines to display vibrancy and style. A good year for bright colours and intense aromas. The fruit for this Rose was harvested at night when the grapes were cold to harness the elegant aromas of strawberry and floral notes.
Textured and medium bodied showing flavours of ripe strawberry, red currants with a hint thyme with a fresh, long and lingering luscious finish.
Alcohol volume: 12.50%
Bottle size:
750 mL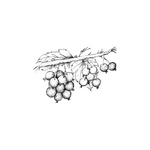 Redcurrent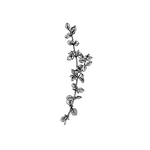 Thyme

Strawberry
In stock, ready to ship

Inventory on the way