Calcannia Range Mixed 12 pack Offer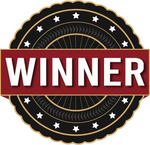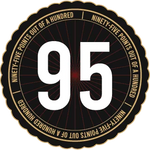 Calcannia Range Mixed 12 pack Offer
Regular price
$35900
$359.00
Try the award winners! Get 12 bottles, 2 of each of our wines which recently won highly esteemed awards.
Tasting Notes
Calcannia Sangiovese Vibrant dark purple colour. Black cherry and blackberry fruits with aromas of violets and subtle liquorice notes. This medium bodied red wine has lifted sweet flavours of cherry and blackberry. The mid palate shows medium tannins, providing lovely balance and length. The black fruit flavours extend to back palate and are carried by soft acid and spice which give this youthful wine vibrancy.
Calcannia Grenache A vibrant display of fresh red cherry, raspberry and red current fruits with a plush savory tannin structure and soft acid finish giving elegance to the wine.
Calcannia Shiraz Imperial purple with vibrant magenta. An upfront bouquet of mulberry, blackberry and cherry. The Palate is alive with plush varietal Shiraz, showing intense  spices of white and black pepper, cinnamon, and Star anise.   Finishing with firm tight tannins and long lively palate.
Calcannia GSM Dark purple with red hues. Blackberry and blueberry bramble with spice and elegant oak. This medium bodied wine displays black cherry, raspberry and strawberry compote with medium tannins and soft acid providing length and balance to the wine. Seasoned oak maturation has allowed this wine to express its vibrant fruit flavour.
Calcannia Cabernet Sauvignon Dark purple with deep red. Licorice and spice with black current cassis. Up front sweet cherry and plumb fruits, which then gives way to licorice and black cherry. The medium-firm tannins on the end palate provides a well-balanced wine with length and character.
Calcannia Super Vine Dried Deep plum red with magenta hue. Fresh black rose petal, amidst succulent ripe strawberry and sweet chocolate oak tannins. Mouth filling richness, round ripe dark berry fruit and luscious full body. Abundant silky tannin finishes with strength and passion.
In stock, ready to ship

Inventory on the way