Byrne Triple Pick Chardonnay 2023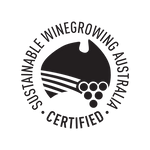 Byrne Triple Pick Chardonnay 2023
Regular price
$2000
$20.00
Experienced wine exporters, vignerons and domestic wine sellers. The Byrne difference is quality focused, innovative and estate grown wines from grape to glass.
Celebrating sixty years and four generations, the Byrne family range of wines express our dedication to sustainability and land regeneration practices, with our ethos to minimise harm and maximise benefits to the environment.
From the banks of the Murray River in which our vineyard grows, our prized estate wines reflect the love that goes into our land, delivering richness and complexity into each glass.
The Triple Pick Chardonnay derives its name from the three parcels of Chardonnay we pick from our mature vines on low yielding limestone soils. These are lovingly crafted into the highest quality wines throughout the harvest to optimise the flavour and character balance.
Tasting Notes
The 2023 vintage was much cooler than average, reaching far into April. These conditions allowed the fruit to slowly and gently ripen, allowing the wines to display vibrancy and style. The Chardonnay was harvested at different stages, crushed and then fermented with the addition of French oak to gently extract the fresh fruit flavours.
Alcohol volume: 13.50%
Bottle size:
750 mL
Vanilla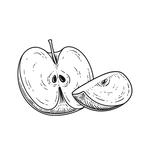 Apple
Oak
In stock, ready to ship

Inventory on the way